First class apartments for students serious about an education and social life!
All apartments are just a quick walk to campus and have popular floor plans. Each bedroom has a full bathroom; washer/dryer and Xfinity Fast internet in each unit.  Call Larry at (435) 755-3181 or email [email protected] for more information about where you really want to live!  When you see all we have to offer, we are positive you will want to make Crestwoods your home away from home.  
View Properties
Reserve your room today!
for most current availability.
Contact
Walking distance to everything!
All Crestwoods' properties are within 2 blocks of campus!   The Taggart Student Center and Aggie Rec Center are only about a 10 minute walk from Lynwood.
See our locations

Lots of options to choose and special summer rates.

All Crestwoods' properties are within 2 blocks of campus!

Full Kitchens in every unit make saving money by cooking at home easy.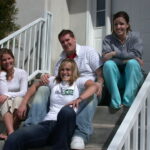 As a tenant at Brentwood apartments for three years, I have thoroughly enjoyed my stay here.  Brentwood is located close to campus and has a welcoming environment that makes it a 'home away from home.'  You have been a wonderful landlord as well.  If something in my apartment ever broke, I always knew you would be right over to fix it.  Thank you.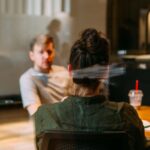 It has been and awesome experience living in Brentwood.  Thank you for watching out for me and making sure I had a pleasant stay!
Apartments